2012 Madden Cover Finals Betting Odds Favor Newton
April 18th, 2012 | Author: John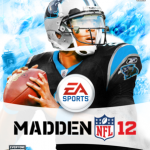 There doesn't seem to be a whole lot of apprehension in North Carolina about the famed Madden Curse.
Quarterback Cam Newton just keeps rolling along in the bracket-style contest to become the newest cover athlete.
The Madden Curse is one of the most-famed folktales in all of football. Several athletes since 2000 have graced the cover only to face catastrophic consequences in the following years.
Some just say its coinsidence and point to the other athletes who have been on the cover, like Drew Brees last year, who made it through the whole year fine. Except the New Orleans Saints are now mired in one of the uglier off season messes I've seen.
Count me a tepid believer.
Anyways, Brees is one of two NFC South players to be on the cover. And it seems like we're headed for a third.
Newton squeaked pase Patrick Willis, who is now free to continue his career as the best linebacker in the business.
Newton got 53 percent of the vote and now faces off against Detroit Lions receiver Calvin Johnson in the finals.
Johnson blew past Aaron Rodgers in the semis, with 67 percent of the vote. Personally, I think the Madden Curse (that will happen, mind you) would affect the Detroit Lions a lot more than Carolina. Sure, the Panthers are building something good, but the Lions can't afford to fall back to earth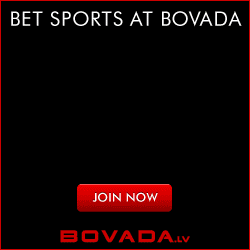 again. It would be tough to finally get over the hump and then fall back again.
So I'm voting Newton. He'd make a cool cover. He's a good player. But for my own entertainment, I don't want to see Megatron out for the year.
For what it's worth, Bovada's NFL Player Props page has Newton as the favorite with -130 odds. Johnson's backers will get an EVEN payout on Bovada.
Leave a Reply