2012 NBA Finals Betting Odds No Longer Favor Miami Heat
May 18th, 2012 | Author: John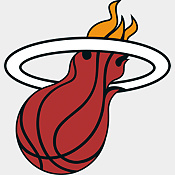 I wrote a story yesterday about the Miami Heats chances of being favored to win the NBA Finals. Apparently, sportsbooks will flip them as underdogs if they play the San Antonio Spurs or Oklahoma City Thunder even though they've been favored all along.
All that talk might be void, though, if LeBron and the gang don't even make it out of the second round. They lost again last night to an upstart Indiana Pacers team that looks more motivated right now. Chris Bosh's injury seems to be taking a real toll on the Heat, now down 2-1 and in real danger of getting the boot.
Bosh was in Miami during the Heat's lopsided 94-71 loss on Thursday night getting treatment on his abdominal strain. The All-Star forward will not play the rest of the series, forcing James to press himself in the power forward position. James already called it "taxing" to take over for Bosh, and it showed last night in his 22-point performance in which he shot 3 of 12 in the second half.
What's worse, the Heat may also be without Dwayne Wade, who is battling a lower leg injury that's been ailing him for weeks. Wade initially felt discomfort at the end of the regular season but played through it. He finally took some time off last night and might need treatment himself.
"It was evident in Wade's performance," ESPN's Daily Dime blog wrote. "He had, by any measure, the worst playoff game of his career in Game 3. He was 2-of-13 shooting with as many points, five, as turnovers. It created such a level of frustration that it led to some tense exchanges on the Heat bench during the second half."
Wade is shooting at just a 31 percent clip and is going light in team shootarounds. He also seemed to ignore teammates on the bench, as well as head coace Eric Spoelstra.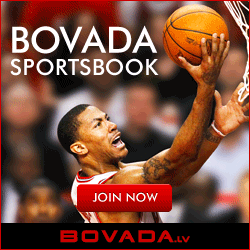 "I think I can see in the eyes of LeBron and D-Wade that they want to take over and their role players are trying to find them, but I think our guards are doing a great job," Indiana center Roy Hibbert said. "I think they'll figure it out, but until then we need to take advantage of their lack of continuity."
The Heat are shooting 5 of 42 from 3 point range in the series, and clearly aren't gelling. Bovada's NBA Eastern Conference Odds had them a 1/3 favorite to win the east as of Thursday, but on Friday those odds shifted dramatically to 5/4.
The San Antonio Spurs are now favored in NBA Finals Odds to win the championship at 7/4.
Leave a Reply