2012 NBA Finals Futures Betting Odds Updated For April 16, 2012
April 16th, 2012 | Author: John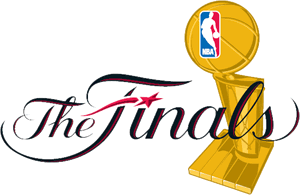 It's no surprise that the Miami Heat are at the top of Bovada's list to win the NBA Finals. It would actually cause a firestorm if they weren't. They've done absolutely nothing to disprove anything anyone already thought about them. Those who believed they were far and away the best team in the NBA still believe it. Those who think they will choke, still think they will choke.
For the Miami Heat, being favored to win isn't the same as actually winning. Until bettors have money in hand, celebrating LeBron's first championship, most people are only offering a big fat "eh".
But after locking up their division last week with an impressive win over the New York Knicks, the Heat are in better position than anyone in the East to reach back-to-back Finals.
Bovada's NBA Futures page lists the Big Three with 11/5 odds to win the championship, just above the Oklahoma City Thunder (10/3) and Chicago Bulls (7/2).
The airtight betting lines make it really difficult to pick a true favorite, though. It all depends on what you think of the Heat from the very beginning. If they're chokers, go Thunder. If they're for real, go Miami.
I personally like the Oklahoma City to come out of the West and could be the best real contender to beat Miami. Kevin Durant, Russell Westbrook and James Harden have come together as one of the best trios in the league and are near locks to win the conference playoffs. That's not even getting into the shot blocking beast that is Serge Ibaka.
That's the problem with Miami. They will probably beat the Bulls for the second straight year, but it will take a lot of effort for that to happen Then there are a couple other teams in the conference that could really rough them up before The Finals. Who does Oklahoma City have? The Lakers? The Clippers?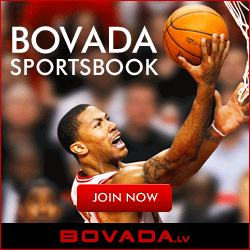 You could even make the (very easy) argument that the Thunder are a more complete team all around. Head-to-head, Miami's first two (and probably three) players are superior. But altogether, Oklahoma City has all the right parts.
It will certainly be one of the most jam-packed, star-studded finals ever with six or seven true All-Stars in one building.
Top 10 Favorites To Win The 2012 NBA Finals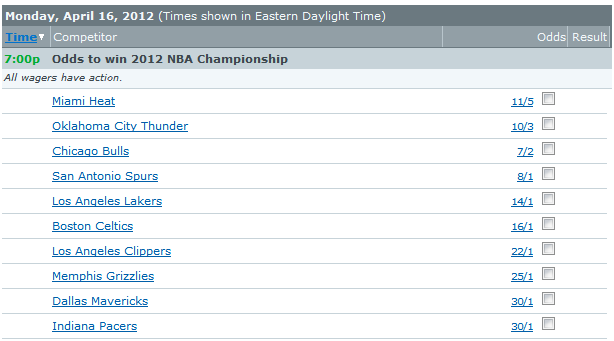 Leave a Reply