2012 Stanley Cup Finals: Devils Vs Kings Game 1 Betting Odds
May 30th, 2012 | Author: Bryan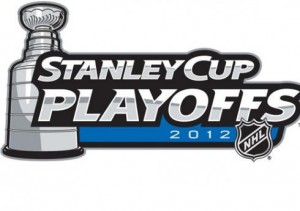 The Los Angeles Kings and New Jersey Devils have already made bettors a lot of money this postseason, rising from low seeds to reach the Stanley Cup final tonight. The Kings started as an eight seed, but are in the middle of what could be the greatest postseason run of all time.
If they sweep the Devils, they can tie the 1988 Edmonton Oilers for best playoff win percentage in league history (.888). As for New Jersey, it made light work of the fourth-seeded Philadelphia Flyers in the second round before rolling past the top seeded Rangers in the eastern final.
Los Angeles is the early favorites to win the championship, according to Bovada's 2012 Stanley Cup Betting Lines, but there are a lot of other ways to make money with a variety of props and side bets for the series.
For instance, bettors can choose to pick the exact number of series games. That is interesting because the Kings haven't gone further than five games in any series so far, while the Devils have had to go deeper.
Los Angeles hasn't been challenged much, while New Jersey has had to work through momentum swings.
Who will strike first in Game 1 is essentially a toss-up. Both teams have the same odds to score first, but either way, oddsmakers believe the initial goal will be scored in the first period.
Los Angeles goaltender Jonathan Quick has the best odds to win the Conn Smyth Trophy when the series is over, just better than forward Dustin Smith, who already leads team with seven goals and nine assists this postseason. New Jersey goaltender Martin Brodeur is the front runner for the trophy if his team takes the cup, followed by Ilya Kovalchuk.
Leave a Reply