2012 U.S Open Betting Odds From The Olympic Club
June 4th, 2012 | Author: Bryan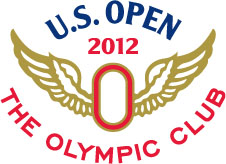 There was already some pretty significant action on Tiger Woods in U.S. Open Betting Lines the last few weeks, but things went cattywampus after his win at Memorial this weekend.
Woods used Jack Nicklaus' own tournament to tie him with 73 career victories on Sunday, storming to a dramatic win with three birdies over the last four holes. It was his second win of the year, validating his Arnold Palmer Invitational victory at Bay Hill as more than just a fluke.
And now, bettors are pouring in support for him at the U.S. Open, forcing odds makers to shorten his odds even more. He was anywhere from a 10/1 to a 12/1 favorite last week on Bovada's U.S. Open Futures, but now stands at 6/1.
Lee Westwood and Luke Donald are second at 12/1, followed by a third tier of Phil Mickelson and Rory McIlroy at 14/1.
Both Mickelson and McIlroy had miserable weekends. Lefty threw in the towel at Memorial after an opening round of 79 while McIlroy missed his third consecutive cut. He shot seven over in the second round with a pair of doubles on the back nine, and finished 20th.
"I hit some good shots, it just seems like, every time I go out there, I make one or two big numbers and that sort of throws me," McIlroy told the BBC.
"Those big numbers at the beginning are killing me. I just need to get those off the card and I'll be OK."
But don't forget McIlroy faced the same miserable results last year in his run up to the Open, but rebounded in the major to spring board his career.
The U.S. Open will be played June 11-14 at the Olympic Club in San Francisco.
Leave a Reply