2012 World Series Futures Odds Updated For April 27, 2012
April 27th, 2012 | Author: John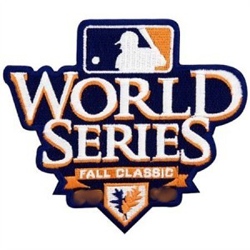 So much for a World Series hangover. In fact, the Texas Rangers look even better.
After losing each of the last two championships, the Rangers seem to be just fine. The AL West leaders have the best record in baseball (15-4) heading into the weekend after winning each of their first six series for the first time in franchise history.
Nobody has more homers (31) or a better team batting average (.295) than the Rangers right now, and losing pitcher C.J. Wilson to free agency doesn't seem to hurt them a bit.
"It tells you that they've put the World Series behind them and they're dealing with this season, and they feel like that they're as good as any team in baseball,'' team president Nolan Ryan said. "And I think they want to prove that.''
Such a fast start has put the Texas Rangers out front in Bovada's MLB Futures page to win the World Series with 11/2 odds, followed by the Detroit Tigers and New York Yankees.
The Phillies are still fourth on Bovada's list despite a flimsy start to the season.
The addition of Yu Darvish has helped fill the gap left by Wilson's departure for Texas. In his most recent start, the righty went eight dominant innings against the Yankees for his third win of the year.
Sure, it's extremely premature to be writing an article like this pointing at the Rangers as favorites to win a title that eluded them two years in a row. Especially when teams like New York and Detroit can pound the ball, too. But at the team's current pace, the Rangers could win 128 games this year. That won't happen, but its clear the disappointment of the past is far in the rear view mirror.
"We're a confident group. We go out to win every day, we kind of expect to go out there to win and play a good game on defense, offense and get good pitching,'' catcher Mike Napoli said. "We're playing good team baseball right now. We're playing how we want to play. We expect to play good, so I don't think it's surprising that we're having a good start. But we're glad we're off to this start.''
The Yankees have scored the most runs of any team this year, and seem to have a decent pitching staff with Ivan Nova riding a personal 15-game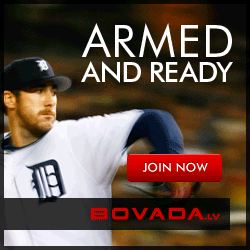 regular season win streak. The Tigers have Justin Verlander and one of the scariest lineups in baseball, too.
The Phillies? Well, that hitting has to come around, and when/if it does, that rotation will kill anyone. But nobody in the American League can beat the Rangers right now. And nobody could in the playoffs the last two years when they didn't look as good as they do now.
What I'm saying is no one cares right now, but kind of, right?
Leave a Reply