Boston Bruins vs. Washington Capitals Betting Odds For April 19, 2012
April 19th, 2012 | Author: John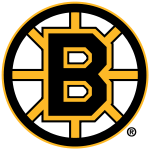 The NHL Playoffs have been laced with brutal hits and suspensions so far, and there has been plenty of bellyaching because of it.
The Boston Bruins' series with the Washington Capitals is no different. With just hours before Game Four kicks off Thursday night, Capitals players are crying foul over Nicklas Backstrom's suspension, in which the center is banned for his cross check on Rick Peverley.
"Sometimes you think it's (the) right decision. Sometimes it's not. Sometimes you want to laugh," Alex Ovechkin told the Associated Press. "So right now, I think it's kind of (a) bad decision. But there is nothing you can do."
His absence is amplified by the fact Washington is in a 2-1 hole against the east's no. 2 seed, desperate to get a win and even the series.
Bovada is favoring the Bruins by 1 1/2 goals with a -135 moneyline.
Washington had been complaining that Boston was intentionally targeting Backstrom all series. The center just returned from a concussion on March 31. So when Backstrom was suspended for his cross check, the team took to the league office to complain.
"That doesn't make sense. I don't know any coach that would tell his team to go after somebody's head," Boston coach Claude Julien said. "It's ludicrous; it's ridiculous. OK?"
If it's true, Boston players aren't letting on.
"Just because a guy's injured doesn't mean you go out of your way to re-injure him, but you don't go out of your way to be light on him," Bruins forward Milan Lucic told the AP. "You still have to play against him like you would any other player."
Meanwhile, Washington took to the league office to compain about their star's suspension.
"We disagree with the NHL's decision to suspend Nicklas Backstrom," a memo to the league office read. "This has been a competitive and physical series, and we do not understand why a suspension was imposed in this case while other incidents in this series have not been reviewed."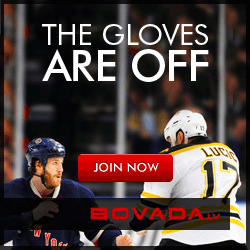 Still, the Capitals have more important things to worry about, like getting past goaltender Tim Thomas. The veteran has a .943 save percentage in the series, allowing just over a goal a game. Washington lost Game Three on a goal by Zdeno Chara with just under two minutes left in the third period to win, avoiding overtime.
Bovada's NHL Team Props set a line of +275 if Game Four goes into an extra period.
Leave a Reply