Chicago Bulls vs. Philadelphia 76ers Game 5 Betting Lines
May 8th, 2012 | Author: John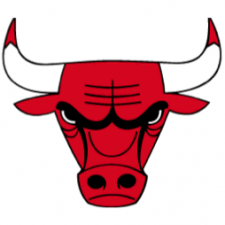 Bettors expected the Chicago Bulls to slump after losing point guard Derrick Rose two weeks ago, but not like this.
The Bulls, who were still favored to get out of the first round even after Rose tore his ACL, are on the brink of elimination Tuesday night as they face the Philadelphia 76ers in Game 5. An unthinkable revelation that has shifted Eastern Conference betting trends.
Chicago's only win came in Game 1 with Rose in the lineup, but have lost three-straight since. Another loss will make it just the fifth no. 1 seed to lose in the first round, while giving the Sixers their first series win since 2003.
"It's been a crazy year from beginning to right now," guard Richard Hamilton told the Associated Press Monday. "We know that."
The Bulls problems don't stop there. They will also be without Joakim Noah, who is still nursing a sprained left ankle. They only played 35 regular-season games with their regular starting five intact. But the lack of consistency has been damning in the postseason. Only eight teams have ever come back from a 3-1 defecit to win the series. Hamilton, though, was on one of those teams when the Detroit Pistons rallied against the Orlando Magic in 2003.
"When we played Orlando, I remember Tracy (McGrady) made a comment saying that it feels good to be going to the second round, so we kind of took that personally," Hamilton said. "Right now, it's personal. It's not just about business. … It's personal. This is it. You can win and continue playing, or you can go home, so you've got to make it personal."
The Sixers don't have any plans to take their foot off the gas, though. Game 2 saw the series shift in the third quarter when Philadelphia turned a big defecit into a huge lead and won 102-92. Game 3 wasn't any better and the Sixers held on for a seven-point win in Game 4. Point guard Jrue Holiday nailed two crucial 3-pointers down the stretch in that game, and has provided a huge spark offensively. Holiday is averaging just under 20 points per game, paired with center Spencer Hawes' 12.5.
"We're hungry and we still want it just as bad as if we were down 0-3," Sixers' Andre Iguodala said. "We've got to come in and play like this could be our last game."
The Bulls are favored to bounce back in Game 5. At home, Bovada's Sixers vs. Bulls Betting Lines are giving Chicago a five-point edge with a moneyline of -225. But they've been there all along, and haven't found answers just yet.
"That's where your mental toughness, your physical toughness come into play," Bulls head coach Tom Thibodeau said. "Hopefully, you've been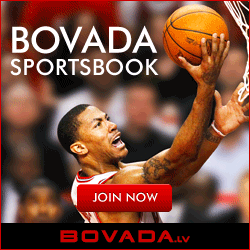 building the right habits all season long to get through situations like this. Every team in the playoffs is going through the same thing. There's going to be ups and downs. You have to be resilient. You have to persevere. You have to get through things.
"But we have more than enough to win with," he continued. "We just have to finish it off."
Leave a Reply