DoJ, NFL Among Those Who Consider Sports Betting To Be Skill Based
July 31st, 2015 | Author: Cory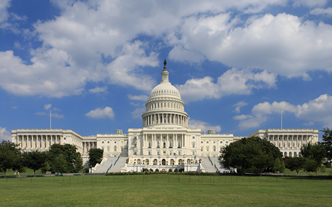 The tide of history may soon be shifting toward legalizing sports betting in the United States. Recent comments by US Attorney General Loretta Lynch are bringing focus to an issue that has been hotly debated for decades. In 1992, Congress passed the Professional and Amateur Sports Protection Act, also known as PASPA, which effectively outlawed sports betting in 46 states. A few states had allowed sports betting before the passage of PASPA. Those states were given exactly 1 year to enact legislation that would make sports betting legal.
Because of PASPA, most states aren't allowed to regulate sports betting. In 2006, the Unlawful Internet Gambling Enforcement Act (UIGEA) included language that made exceptions for games based on skill rather than chance. The "skill vs. chance" distinction is the crux of the argument. Games of chance are more likely to be ruled illegal than games of skill. Consider that section 5362 of the UIGEA defines bet as being "based on the outcome of a contest of others, a sporting event, or a game of chance." The language seems to imply that sporting events are chance-based rather than skill-based, which many people, including the Attorney General, disagree with.
Lynch wrote in 2013, that sports betting "involves substantial skill" and that sports fans can use their comprehension of the players, teams, and games in order to come up with strategic ways to play the odds. Lynch points to the way in which bettors are able to manipulate the point spread in order to influence a more favorable outcome.
Both the NFL and the Justice Department are mostly in favor of the notion that sports betting is a game of skill rather than chance. The examples used to support their argument include calculating the averages and score totals of the teams, rankings, history, injuries, etc. Not only are the betting elements based on skill, the games themselves are definitely skill-based.
Professional sports bettor Billy Walters has made multiple millions on sports wagering and is believed to be the most efficient sports bettor in the world. The 65-year-old believes that sports betting is most certainly based on skill. Walters used to be a poker player, a game which is also considered by many to be based on skill. He claims that sports betting "is much more of a game of skill than poker." His 37 years of experience gives credence to that sentiment. "If that's not a game of skill," says Walters, "then I don't know what is."
Walters also believes, as do many, that it is unfair that horseracing is legal while sports betting isn't. He claims that the horseracing industry has tons of money to spend to influence public policy. Whether or not that is true, horseracing is legal because lawmakers assert that it is a sport that no one is controlling, i.e. it's much harder to cheat. In other words, you can't pay a horse to throw a game.
Whatever the arguments may be on both sides of the issue, it is significant that sports betting has gotten a boon because of Attorney General Lynch's recent comments. Does this mean that the best USA sportsbooks will eventually be legal? It will be interesting to see whether sports betting will see an increase in support from lawmakers as we move further into the 21st century.
Leave a Reply