Futures Betting Odds For Sacramento Kings To Relocate in 2013
April 26th, 2012 | Author: John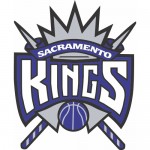 The Sacramento Kings have a big decision on their hands in Tyreke Evans. The club has one more affordable year left on his contract before they have to make a significant financial investment, and are apparently exploring options to trade him instead.
That's all well and good. But it's pennies compared to the investment their contemplating about the future of the team in Sacramento itself. The NBA fumbled its attempt to get a new arena deal for the Kings this year, and it looks like the Kings are bound to move to another city.
"I think that there's nothing further that can be done," NBA president David Stern told the New York Post. "I think we have done as much as we can do."
Bottom line: hello Anaheim. Bovada's NBA Team Props even has a betting line for gamblers to guess if the team will still be based in Sacramento next year.
Stern also added, however (because there's always a however), that he was sure the Kings would stay in Sacramento til at least 2014.
The team had framework for a new arena contract that was to be combed over in February. Team owners, George and Gavin Maloof, agreed to the money side of the contract but had questions about the lease term and other details.
"We had a basic financial framework, but from the moment we received the term sheet on Feb. 19, we had questions," George Maloof told the Post.
Another option raised was to renovate the Power Balance Pavilion, the current home of the Kings, but the team would need help from the city to provide the funds.
Not something Sacramento mayor Kevin Johnson, a former NBA All-Star, was willing to do.
"Under no circumstances will the city make material adjustments to the current terms of the deal," he said.
What this all boils down to is the fact that the Maloofs want to renovate their current arena or bounce. Johnson has an agreement from the team to move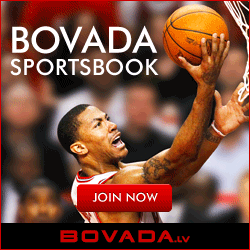 to a downtown stadium. That's what he wants, because it would benefit the city and commerce and all that junk.
It looks like the Maloofs just want to leave.
For what it's worth, Bovada thinks the Kings will be in Sacramento another year, favoring them to stay with -140. If they leave, its an EVEN payout.
Leave a Reply