I'll Have Another Not Favored To Win Belmont, Triple Crown
May 22nd, 2012 | Author: John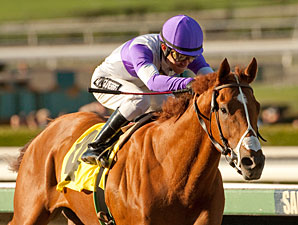 I'll Have Another stormed back to win another thrilling race, taking the second leg of the Triple Crown last weekend at Pimlico. With a shot at history coming in three weeks, oddsmakers are giving him decent odds to do just that: have another.
Bovada's Belmont Betting Lines are posing a straight-up question to bettors: Will I'll Have Another win at Belmont and take the Triple Crown?
Odds for 'yes' are 3/2, odds for 'no' are 1/2.
Sure, he's not favored, according to the lines. But winning all three major races is a longshot by nature, and even getting 3/2 odds is pretty good.
If he does, he'll become the first horse since Affirmed in 1978 to take the Crown.
To put it into proper perspective, 11 other horses have been in this exact same position since 1978, only to fall in the final leg at Belmont. But trainer Doug O'Neil seems to have a really good handle on his horse, and has already practiced unconventional methods with great success. For one, upon winning the Kentucky Derby, I'll Have Another was immediately shipped to Pimlico for the Preakness, getting him out of the spotlight and focused on the next race. After he got there, opted not to let him stay in the usual prep stable for Derby winners. Instead, the colt was taken far out of the way of the media frenzy.
Unusual, yes, but it seemed to be just what his horse needed.
I'll Have Another stormed back from an early deficit to win by a nose at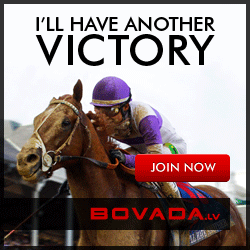 Preakness, besting the favored Bodemeister yet again.
He won't have to do it again. Trainer Bob Baffert already confirmed the 3-year old won't go to Belmont.
"I've had enough," he told the Courier-Journal.
"He was actually pretty happy today. He ate up, got on a plane and headed back to California."
Instead, the field will moslty be filled with fresh horses, with only a few returning from the Preakness field. Dullahan is back after racing the Kentucky Derby, and Baffert will likely race Paynter, who won convincingly in a Preakness undercard race.
Leave a Reply