Las Vegas Super Bowl XLVI Betting Odds For Giants vs. Patriots
February 1st, 2012 | Author: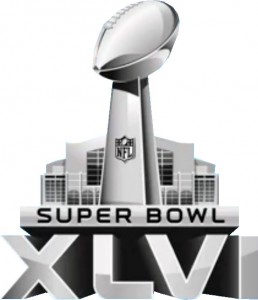 The New England Patriots and New York Giants will match up in Super Bowl XLVI, just four seasons removed from a classic game in Super Bowl XLII, which was won by the Giants in a big upset over an unbeaten Patriots team.
Coming into Indianapolis this time around though, it is perceived as a much closer match up than before.  Though the Giants didn't seem to mind being a two-touchdown underdog back in 2008.
In Super Bowl XLVI, New York is a field-goal underdog to the Patriots on online sportsbooks. The over/under point total has been set as 55 points.
Of course, both teams are probably comfortable with their role coming into the game.  New England has been the favorite to win in each of their post-season games in 2012, blowing out the Denver Broncos in the Divisional round, and escaping the Baltimore Ravens in the AFC championship game.
The opposite is true for the Giants.  While New York was favored in their lone home playoff game in the wildcard round over Atlanta, the Giants hit the road for both the Divisional round and NFC championship game.  New York was an underdog in both, but came together on the road to make the plays needed to win and reach their fifth Super Bowl in franchise history.
Right now, Super Bowl sports betting sites like Bovada have the New England Patriots favored by 3 points over the Giants. This line has been shifting slightly so be sure to check the latest Las Vegas Super Bowl Betting Odds from Bovada before betting,
Additionally, Bovada has the over/under at 54 total points.
In addition to the points spread and over/under point total, oddsmakers are fielding a variety of both game and player prop lines. Below is a small fraction of the Super Bowl Prop Betting Odds found at Bovada, click any of our banners to see the rest.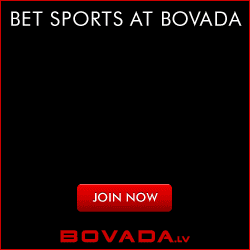 SUPER BOWL XLVI SPECIALS – Odds to win MVP
Tom Brady  13/10
Eli Manning  9/4
Rob Gronkowski  15/2
Hakeem Nicks  14/1
Victor Cruz  14/1
Aaron Hernandez  15/1
Wes Welker  15/1
Ahmad Bradshaw  22/1
BenJarvus Green-Ellis  22/1
Jason Pierre-Paul  25/1
Deion Branch  30/1
Brandon Jacobs  35/1
Mario Manningham  35/1
Danny Woodhead  50/1
Antrel Rolle  75/1
Justin Tuck  75/1
Chad Ochocinco  100/1
Devin McCourty  100/1
Jake Ballard  100/1
Jerod Mayo  100/1
Kyle Arrington  100/1
Lawrence Tynes  100/1
Osi Umenyiora  100/1
Stephen Gostkowski  100/1
Vince Wilfork  100/1
Field  20/1
(NYG vs NE) – Player to score the first TD in the game?
Rob Gronkowski (NE) TE  11/2
Aaron Hernandez (NE) TE  15/2
BenJarvus Green-Ellis (NE) RB  15/2
Victor Cruz (NYG) WR  15/2
Wes Welker (NE) WR  15/2
Ahmad Bradshaw (NYG) RB  17/2
Hakeem Nicks (NYG) WR  17/2
Brandon Jacobs (NYG) RB  12/1
Deion Branch (NE) WR  14/1
Mario Manningham (NYG) WR  14/1
Danny Woodhead (NE) RB  20/1
Jake Ballard (NYG) TE  20/1
Chad Ochocinco (NE) WR  25/1
Stevan Ridley (NE) RB  25/1
Tom Brady (NE) QB  25/1
Eli Manning (NYG) QB  35/1
Julian Edelman (NE) WR  35/1
Travis Beckum (NYG) TE  35/1
Bear Pascoe (NYG) TE  40/1
D.J. Ware (NYG) RB  50/1
Field  15/2
No TD scored in the game  150/1
(NYG vs NE) – Player to score the first New York Giants TD in the game?
Hakeem Nicks (NYG) WR  7/2
Victor Cruz (NYG) WR  7/2
Ahmad Bradshaw (NYG) RB  9/2
Brandon Jacobs (NYG) RB  6/1
Mario Manningham (NYG) WR  7/1
Jake Ballard (NYG) TE  12/1
Eli Manning (NYG) QB  15/1
Travis Beckum (NYG) TE  16/1
Bear Pascoe (NYG) TE  22/1
D.J. Ware (NYG) RB  25/1
Field  10/1
No NYG TD in the game  10/1
Player to score the first New England TD in the game?
Rob Gronkowski (NE) TE  11/4
Wes Welker (NE) WR  4/1
Aaron Hernandez (NE) TE  9/2
BenJarvus Green-Ellis (NE) RB  9/2
Deion Branch (NE) WR  15/2
Danny Woodhead (NE) RB  12/1
Tom Brady (NE) QB  14/1
Chad Ochocinco (NE) WR  15/1
Stevan Ridley (NE) RB  15/1
Julian Edelman (NE) WR  20/1
Field  10/1
No NE TD in the game  10/1
SUPER BOWL XLVI – Coin toss
Heads  -105
Tails  -105
SUPER BOWL XLVI – Who will win the coin toss?
New York Giants  -105
New England Patriots  -105
Team to Score First in the Game
New York Giants (Score First)  -105
New England Patriots (Score First)  -125
The First Score of the Game will be?
Touchdown  -190
Field Goal or Safety  +155
New York Giants Total Team Points
Over Points 26.5 (-120)
Under Points 26.5 (-110)
New England Patriots Total Team Points
Over Points  29.5 (-120)
Under Points (-110)
New York Giants Total 1st Half Team Points
Over 1st Half Points 13.5 (-125)
Under 1st Half Points (-105)
New England Patriots Total 1st Half Team Points
Over 1st Half Points 14.5 (-120)
Under 1st Half Points (-110)
Leave a Reply