Los Angeles Lakers Betting Lines Waiver Against Thunder
May 22nd, 2012 | Author: John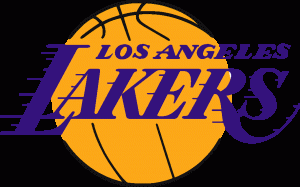 Kobe Bryant wasn't thrilled with Pau Gasol after the Los Angeles Lakers loss to the Oklahoma City Thunder over the weekend, and didn't hide it with reporters after the game.
Yet, despite the team's in-fighting on the brink of elimination, head coach Mike Brown insists all is well and the locker room isn't unraveling.
"They've played together too long," said Brown. "Pau knows how Kobe is. Kobe knows how Pau is and they'll do a good job of figuring each other out."
The Lakers are underdogs the rest of the way, trailing 3-1 in a series they could easily be winning. Bovada's NBA Finals Futures Odds have them a 20/1 shot to win the Western Conference title. They have a +300 shot to win Game 5 and keep the series alive.
What is in Los Angeles' favor is we saw this kind of scuffling during the Denver series and they still pulled together to advance. Bryant exploded on Andrew Bynum after Game 6 of that series, telling reporters Andrew Bynum needed to grow up. Now, it's Gasol who's feeling the fury and told reporters he's ok with it.
"We're thinking about winning this one and going from there," Gasol told ESPN. "Every game is obviously a different story, as we experienced throughout the playoffs. So, we're tuning in to this one and understanding that our life is on the line and to be able to stretch this out and give us an opportunity, we have to be able to win (Game 5) here in Oklahoma with all the momentum that they have right now."
Only six teams in NBA history have been able to rebound and win a series after trailing 3-1, something the Lakers are aware of. They were on the losing end the last time it happened, when the Phoenix Suns rallied in 2006. The Suns won Game 7 by 31 points, marking just one of a string of brutal losses that bounced Los Angeles from the playoffs. The Lakers were eliminated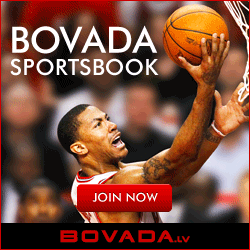 from the 2008 playoffs with a 39-point loss to the Boston Celtics and the 2011 playoffs with a 36-point loss to the Dallas Mavericks.
"The biggest thing is we have to be the most physical team on both ends of the floor down the stretch, and right now, at least in the two close wins, the Thunder was the most physical team down the stretch," head coach Mike Brown said. "They're grabbing, they're holding, which is playoff basketball. We got to grab and hold back. They're setting illegal screens, we got to set illegal screens. Because, stuff is not going to be called. I think both teams need to do that, as opposed to just them doing it all the time and us doing it some of the time."
Leave a Reply