Miami Heat Betting Lines Waiver With Suspensions
May 24th, 2012 | Author: John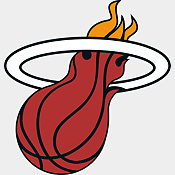 The Miami Heat were able to settle down and recapture the series lead against the Indiana Pacers. But clinching the second round playoff just got a little more difficult with the suspensions of Udonis Haslem and Dexter Pittman.
Up 3-2, Miami will be shorthanded as the series returns to Indiana for Game 6 Thursday night, and it's affecting betting lines.
Haslem was suspended for a game on Wednesday for their "retaliatory flagrant fouls" during Game 5. Pittman, who was the main offender, was shut down for three games.
"As a result, Haslem, who has been a key component of the Miami team with Chris Bosh out with an abdominal injury, will miss Game 6 against the Pacers on Thursday," Covers wrote. "Most books moved the Pacers from 3.5-point underdogs to 3-point dogs after the news was released."
Indeed, Miami is a 3-point favorites for tonight's Game 6, according to Bovada's Heat vs. Pacers Betting Odds, with a -150 moneyline.
Still, the suspensions should be viewed as minor inconveniences after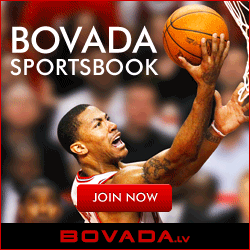 watching the Heat storm back to take the series lead. After an ugly loss in Game 3, Dwayne Wade and LeBron James combined for 70 points in Game 4, and 58 a 115-83 blowout in Game 5.
The Heat are 14-5 in their last 19 games as the favorite.
Indiana might be without two of their best players tonight as David West and Danny Granger rehab sprains. Granger hurt his ankle early in the first half and tried to gut it out before eventually sitting the rest of the game. West twisted his knee and didn't attempt to play through it. X-Rays were negative on both players
The Heat are favorites for the Eastern Conference crown, getting 3/10 odds on Bovada's NBA Playoffs Betting Lines.
Leave a Reply