Miami Heat Just One Game From Elimination, And Falling Down NBA Championship Odds
June 7th, 2012 | Author: Bryan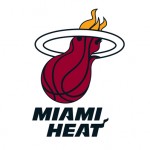 The Miami Heat are having a tough go at hanging on to this front runner thing. Just after they clawed back to the top of Bovada's 2012 NBA Finals Futures, they go and get run up on by the Boston Celtics in three straight.
The Heat, losers of their last three in the Eastern Conference Finals, have to win two straight to even reach the championship round against the San Antonio Spurs or Oklahoma City Thunder. Bovada's NBA Championship Futures Odds now have them a 13/4 longshot to win the championship, while the Boston Celtics have risen to a 9/2 shot.
Oklahoma City remains the overall favorite for the championship at 10/11 after winning three-straight against San Antonio to take a 3-2 lead. Like the Heat, the Spurs looked like they would cruise to the final round with wins in Games 1 and 2, but are a game away from dropping out. San Antonio is a five-point underdog in Wednesday night's Game 6, according to Bovada's Spurs vs. Thunder Betting Lines.
Boston is still considered an underdog to win the East, but they sure looked good on Tuesday night. Chris Bosh's return to the lineup generated a lot of buzz, pushing the Heat to -8 before tip off. But on a night when Dwayne Wade and LeBron James scored a combined 57 points, it was Celtics' forward Kevin Garnett who stole the spotlight, schooling Miami in the post with 26 points and 11 boards.
"It's a loss and that's all it is," Heat coach Erik Spoelstra told the Sun Sentinel. "And that's what our focus is right now, to fight any noise from outside and any conditions."
Odds are on Boston's side. In situations like this, teams who have won Game 5 to break a 2-2 series tie have gone on to win the series 83-percent of the time.
"We had an opportunity to take a leap, but we didn't," James told the Sun Sentinel. "We have to go up to Boston and win a game. It's either win or go home."
Leave a Reply