MLB Betting Odds: Phillies Set As Favorites Over Diamondbacks In April 24th Match Up
April 24th, 2012 | Author: Bryan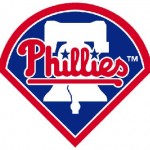 The road hasn't been kind to the Philadelphia Phillies thus far. After losing All-Star Cliff Lee for an undetermined amount of time, the Phillies were pounded for 16 hits in their series opener against the Arizona Diamondbacks Monday night. They're now 3-5 on their current west coast road trip and sit at the basement of the NL East.
Philadelphia tries to right the ship Tuesday night in game two of the series. In it's 9-5 loss to Arizona, the team scored five runs for only the fourth time in 17 games. Having Chase Utley and Ryan Howard out of the lineup has certainly hurt, and Hunter Pence hasn't stepped up yet. Pence is 0 for his last 15, and was held out of last night's game with a shoulder ailment. He's day-to-day.
Meanwhile, Arizona's Justin Upton finally broke out of his slump, drilling his first home run of the season and driving in his first runs.
"I'm starting to feel better," Upton told the Associated Press. "The doc kind of gave me the go-ahead that it's not going to get any worse, so I'll just play through it. It's been good so far … Now I'm able to really get in the cage and get some work in and it's kind of paying off."
After it's best offensive output all year, Arizona looks to carry that over to Tuesday where they face Philadelphia's Vance Worley.
Worley is 1-1 this year with a 2.37 ERA, and has allowed only one run in his last two road starts.
"His confidence level is big," manager Charlie Manuel told the team's website. "He can definitely rebound when he gets in jams. He can turn it up."
He was brilliant last Thursday against the San Diego Padres, where he tuned in 11 strikeouts over seven innings, allowing just one hit.
"It just happened (Thursday)," Worley told the AP. "I definitely don't try to strike guys out. (Thursday) they were just swinging and missing. I don't know how many punchouts looking there were, but there were a handful."
Worley looks likely to improve to 3-0 tonight against the Diamondback's Josh Collmenter. The righty tossed a season-high 98 pitches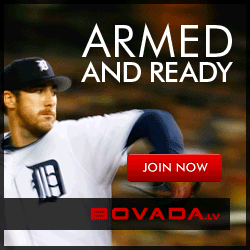 over 5 1/3 innings against the Atlanta Braves Thursday, and allowed 11 runs over his first seven innings to start the year.
"I got back to what I was doing," he told the Diamondbacks' official website. "I finally felt really comfortable on the mound. I felt like I was throwing the ball like I always had, not forcing anything. I was throwing it, not trying to guide it. I'll continue to work on it through my bullpen and on to the next start."
The Phillies are favored on MLB Betting Odds at Bovada Sportsbook with Worley on the mound by 1 1/2 runs, according to Bovada.
Leave a Reply