New Orleans Hornets Win No.1 Pick In 2012 NBA Draft
May 31st, 2012 | Author: Bryan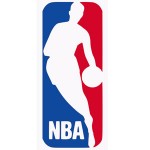 The Charlotte Bobcats' ineptitude defied all odds this season, so it's no wonder they took their losing streak to the NBA Draft.
After recording the worst record in NBA history, the Bobcats were unable to secure the top pick in this summer's draft, losing out to the New Orleans Hornets in the NBA Lottery selection Wednesday night. That means no Anthony Davis.
Charlotte only won seven times this season, besting the 1972-73 Philadelphia 76ers for worst record every, and were constantly at the bottom of NBA Betting Lines. It finished the year with a 23-game losing streak.
They had a 25-percent chance at getting the top pick, highest among all lottery teams, and will likely have to go with Davis' teammate Michael Kidd-Gilchrist. No team since 2004 has won the lottery after accumulating the worst record.
For the Hornets, it's nothing but good news after the team finally got a new owner this season. They had fourth-best odds to win the overall selection at 13.7 percent. After the trade fiasco during the winter, in which commissioner David Stern essentially chose the course of the franchise, New Orleans looks to be in good position for the future. They will undoubtedly choose Kentucky star Anthony Davis with the overall pick, giving them a star to build around.
Davis himself is predicting that anyways, and already said he's excited to play in the city his Wildcats won the national championship in 2011.
Be sure to check back as the 2012 NBA Draft draws closer, with NBA Team And Player Prop Odds likely to be formed for the top players in the draft.
Leave a Reply