New York Knicks vs. Miami Heat Game 5 Betting Odds
May 9th, 2012 | Author: John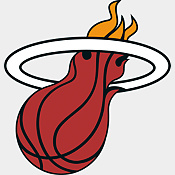 The New York Knicks managed to bounce back with a big Game 4 win on Monday, but history isn't on their side to prevail again. In the history of the NBA, only 10 teams have lost the first three games of a playoff series and then won the next two. None of those teams went on to win the series.
Two trends the Knicks are hoping to snap Wednesday night as their series with the Heat shifts back to Miami. The Heat have been fuming ever since losing Game 4, and spent much of the last two days going over their problem areas. In that game, they missed 11 free throws, 16 3-balls and then surrendered a 19-2 run in the third quarter.
New York forward Carmelo Anthony partied with 41 points to help his team snap a 13-game postseason losing streak. It was the highest offensive total of any player in the playoffs this year.
"That's the exciting part for me," Anthony told the Associated Press. "I mean, history is definitely not on our side right now. But we believe and we're confident that we want to go down there and win this basketball game and bring it back here. We get this one, who knows what can happen."
It was the type of breakdown critics have been zeroing in on ever since LeBron James and Chris Bosh joined the team two years ago. Miami will be certain to let it snowball.
"You carry it with you 24 hours, you go over what needs to be done, you correct it and you get rid of it," James said. "That's not saying that you don't care about it but you've got to move on to the next game. You can't let it linger too much and carry that game into Game 5. So Game 4 for us is over. We're preparing for Game 5 now."
Still, the Heat have a chokehold on the series that seemed over after Game 2 when Amare Stoudemire socked a fire extinguisher. Knicks vs. Heat Betting Lines are favoring Miami by -11 points tonight.
Part of the reason is New York's depth issue at the moment. Point guard Baron Davis suffered a devastating knee injury in Game 4, shredding his ligaments and dislocating his knee cap, and may never play again. The team was already without guards Iman Shumpert and Jeremy Lin when the series started. Shumpert is out for the playoffs, and Lin doesn't appear ready to play in this series.
Veteran Mike Bibby will likely start at the point, only the fifth time he's done so this season. He's shot 15-percent from the field in the fourth quarter this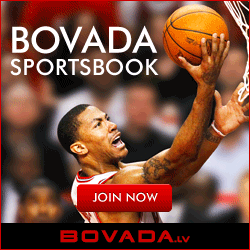 year.
"They'll bring something different so we've got to be prepared, in a sense like it's a regular-season game," Heat guard Dwyane Wade told the AP. "It'll be a little tougher. Five games in, everyone pretty much knows each other's offensive package a little bit. You can throw a couple wrinkles in but you kind of get to the point now where you start to know what guys are going to do."
Knicks vs. Heat Betting Lines are favoring Miami by -11 points.
Leave a Reply